The pleasure of the senses,

the other destination of this cruise
A culinary journey in the Mediterranean!
The island of beauty, it is its breathtaking landscapes, but it is also its local products with its ancestral traditions and its culture.
We are convinced that you can only understand Corsica by discovering its flavors.

An eco-responsible kitchen
Our modern and refined cuisine is an eco-responsible "bistronomic" cuisine. We choose only fresh, quality products, giving priority to those from organic and local agriculture.
Balanced and healthy, our elaborate meals will delight your taste buds in an idyllic setting!
Our meals are offered at the unique rate of
37 € per person, excluding drinks, and 25 € for children under 13.
Some examples of dishes and menus for the 2021 season: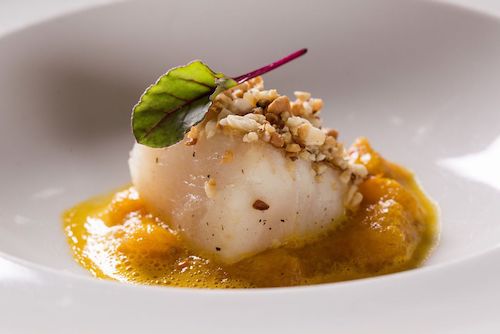 Carpaccio of grilled zucchini, shavings of ewe's cheese and young herbs
Back of cod, creamy potatoes with saffron and Bouillabaisse reduction, crispy bread and rouille
"The 3 heady peaches" Minestrone of white peach from Corsica with basil, peach sorbet and nectarine flambéed with brandy.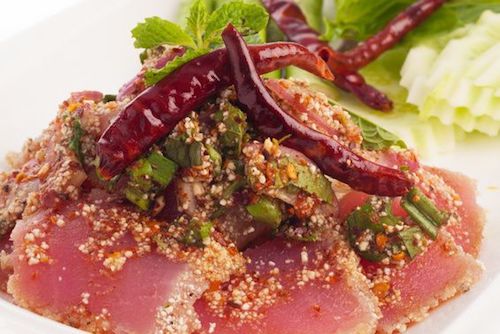 Flower of melon and Corsican ham, Port reduction
Sesame tuna tataki, wasabi avocado emulsion, vegetable shavings
Guanaja chocolate cake with homemade chestnut ice cream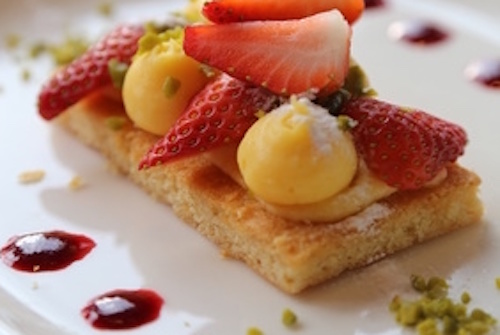 Asparagus charlotte, poached egg, smoked bacon espuma and Panzetta chips
Roasted giant prawns, pea risotto, chorizo sauce and parmesan tuile
Breton shortbread with Corsican strawberries and diplomatic cream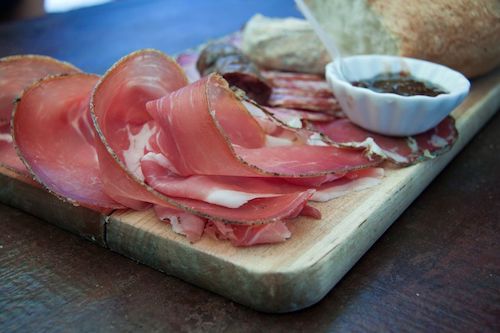 Platter of Corsican cold cuts
Whole grilled fish, jacket potatoes, Bruccio cream, garlic and herbs
Homemade ice cream with Madagascar vanilla whipped cream and seasonal fruits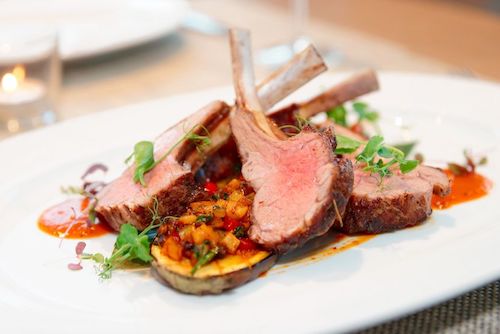 Iced pea soup with warm chorizo espuma and coppa chips
Herb crusted rack of lamb with mashed potatoes with arugula and carrot with cumin and reduced juice
Trilogy of panna cotta: red fruits, mango and salted butter caramel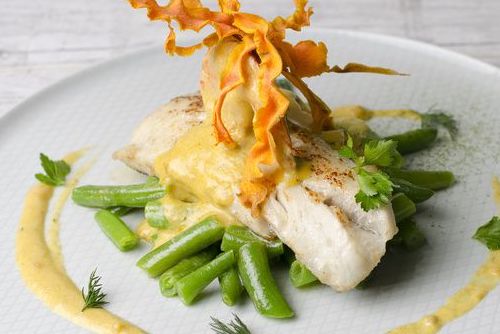 Lukewarm tomato and Bruccio cake
Aïoli Provençale : Poached cod, olive oil aïoli from Oltremonti Mill, carrots, green beans, cauliflower, hard-boiled egg.
Tiramisu with Amarena
"The only way to get rid of a temptation is to give in to it.
Oscar Wilde
Let's invite happiness to your table and get ready to enjoy this new day!
We're going to treat all tastes, and more!

For the "traditional" ones
- Freshly baked bread or toasted bread
- Freshly baked brioche
- Choice of cereals with milk or vegetable drinks
- Morning Pancakes
- Butter, homemade jams and local honey
- Seasonal fruits
For the "trendy" and "healthy
- Porridge with seasonal fruits and superfoods
- Smoothie bowl (smoothie, fruits and superfoods)
The "salty lovers" will not be left out
- Scrambled eggs as inspired
- Fried egg or omelette according to taste
- Poached egg with accompaniment according to market
- Oven-roasted cherry tomatoes
- Green salad according to the market and its local olive oil
- Charcuterie, Corsica of course
- Cheese plate, Corsica, that goes without saying
- Toasted or freshly baked bread
The drinks
- Smoothie as desired
- Fresh juice to fill up on vitamins!
- Tea, to discover in our selection
- Coffee
Would you like to discover our destinations and their specialties?